Impact Rejuvenation:
Microneedling
Say goodbye to skin imperfections: This multi-purpose treatment targets everything from acne scars to stretch marks!
Dealing with acne scars, wrinkles, or dull skin? Microneedling at Impact Rejuvenation can help revitalize your skin! Microneedling can be used to treat several skin conditions such as:
Wrinkles
Fine lines
Scarring
Cellulite
Stretch marks
Loose skin
Enlarged pores
Uneven skin texture
Hair loss
And more!
Microneedling can help improve the overall texture and tone of your skin, and allows for faster and deeper penetration of creams, gels, and serums, potentially enhancing the results of these products.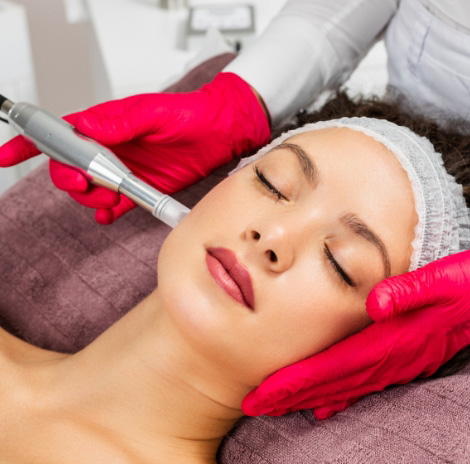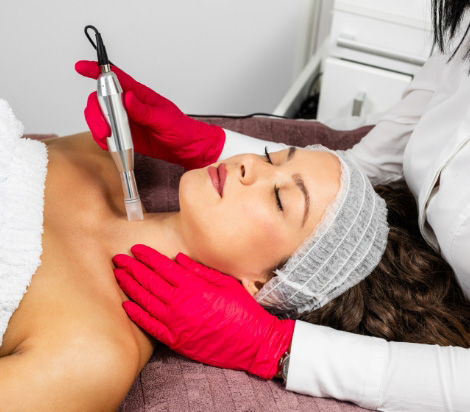 What Areas of the Body Can Be Treated?
Microneedling can be safely used on nearly all parts of the body, but we most commonly treat these areas:
How Does Microneedling Work?
Microneedling is a process that uses a small needling device that creates tiny micro-channels in the skin. These micro-channels help stimulate the skin's natural healing process by encouraging the production of collagen and elastin.
Microneedling with PRP
PRP stands for Platelet Rich Plasma, and it is packed with a high concentration of growth factors. We enhance the microneedling procedure by using your own PRP from a blood draw in our office. When applied during a microneedling treatment, PRP further stimulates the natural healing process and collagen production in your skin.
What Happens During a Microneedling Procedure?
Before the procedure begins, our rejuvenation specialists cleanse the skin and apply a numbing cream to the area that will be treated. During the procedure, the microneedling device slides along the treatment area and penetrates the upper layers of the skin at a depth of 1-2.5 millimeters. This results in numerous micro-channels and the production of collagen and elastin.
You may experience some mild redness, swelling, and pinpoint bleeding, but the side effects last only a few minutes or hours. Within a couple of weeks, you should have smoother and more luminous-looking skin!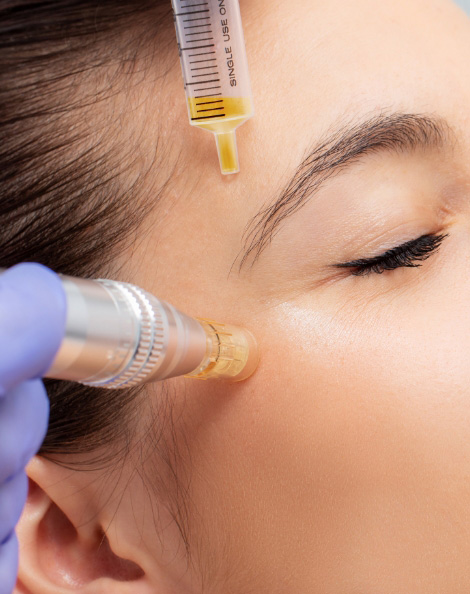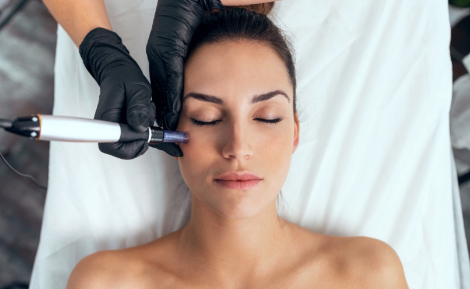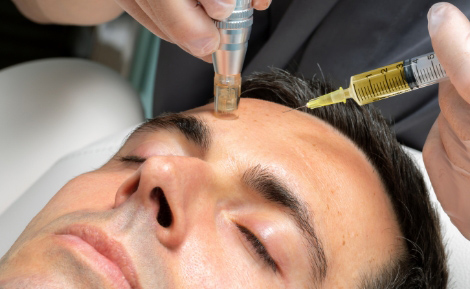 How Many Treatments Will I Need?
We recommend 3-6 treatments to address most skin concerns, though the number of treatments depends on how your body responds to treatment. Most clients see results after the first appointment.
Microneedling can be done every 2-4 weeks until you get the results you are looking for.
Rejuvenate Your Skin
Love the skin you're in with Microneedling services at Impact Rejuvenation. Your skin will be smoother, and more radiant looking, helping you feel more confident in your day-to-day life.
Schedule an appointment with Impact Rejuvenation today!